Honolulu -- One of the largest and longest running amateur surfing competitions in the State of Hawaii cooked up a hot, windless Memorial Day as Air Force jets flew overhead at the Ala Moana Bowl.
Hunter Lewis, Kipa  and Tiare Friedman 
Photo by Micheal Miller  
http://mahalomichael.posterous.com/
Hunter Lewis (Dude in Photo) and Tiare Friedman (Lady in Photo) both competed with 240 plus contestants in surfing. Both competed in long boarding heaps. With three to four foot faces, competitors made the most of what the surf has to offer as Kona-winds gave push to the formidable lefts that hit the shallow reef along with the slow incoming tide.Hunter is a Tiki's bartender and can be found behind the bar most week days. Tiare is the Sales and Events Coordinator at Tiki's Grill & Bar, she is also a team rider and model for Honolua Surf Company.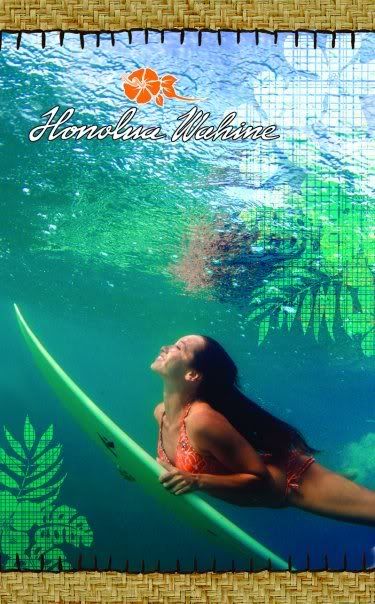 Photo by Daeja Fallas 
http://www.daejafallas.com/